Hello, this is ENZZO.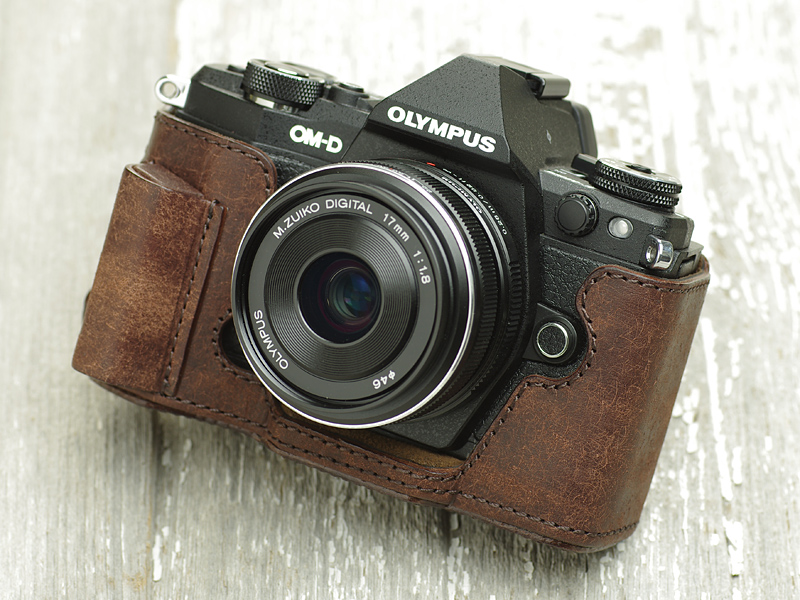 Thank you for waiting for so long. The body suit has finally completed and ready to be released!!!
This time the body suit for the OM-D E-M5 Mark II will come in full-covered type only, on contrary to usual two line-ups: open type and full-cover type. We are not planning to make open type body suit for the camera. (We have given up the idea to make one, since there will be too small for the camera to be covered by the suit.)
When attached with the suit, you can't use the variable angle LCD.
I understand it's natural that you'll go like, "How could you make a body suit that will omit the use of the variable angle LCD!!!" However, I dare to say that I want you to enjoy the inconvenience; we choose to cut the function.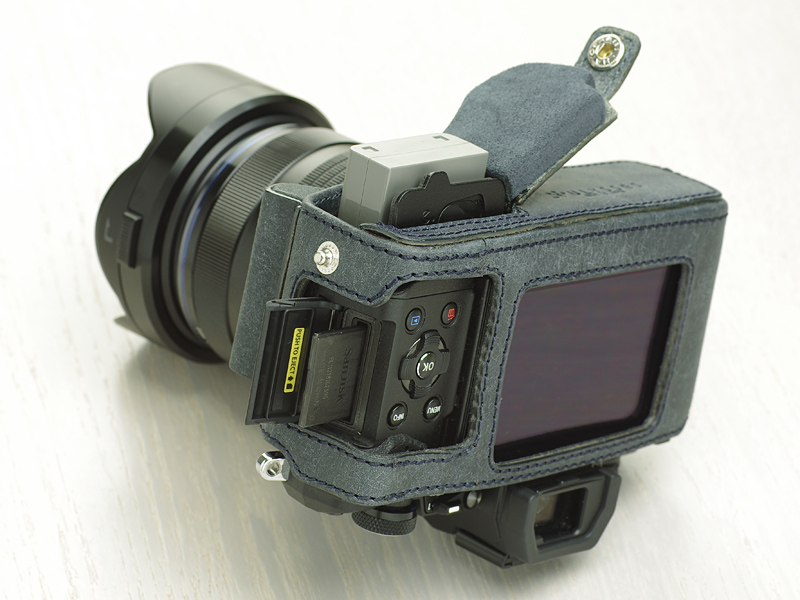 But don't worry. You can change batteries and remove your SD card with the suit on; it's not necessary to remove the body suit every time you want to do that.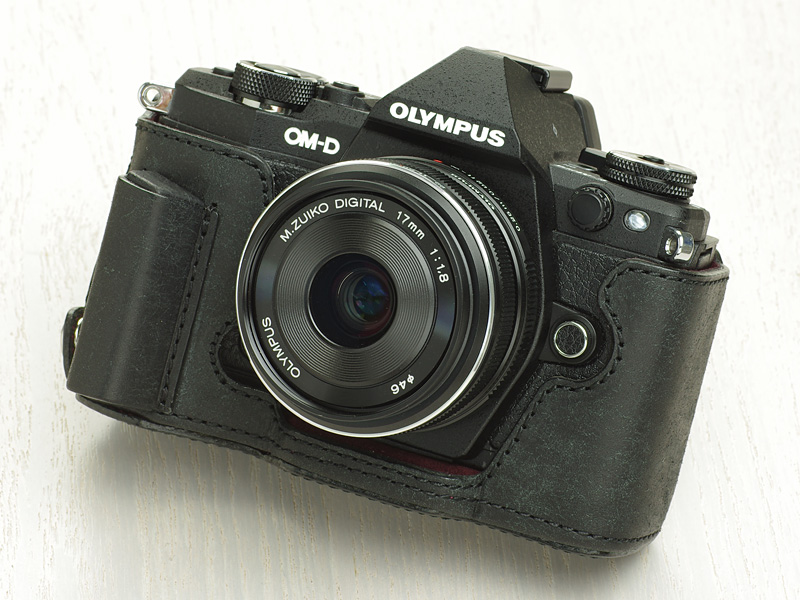 Personally, the best color for the OM-D E-M5 Mark II is Black.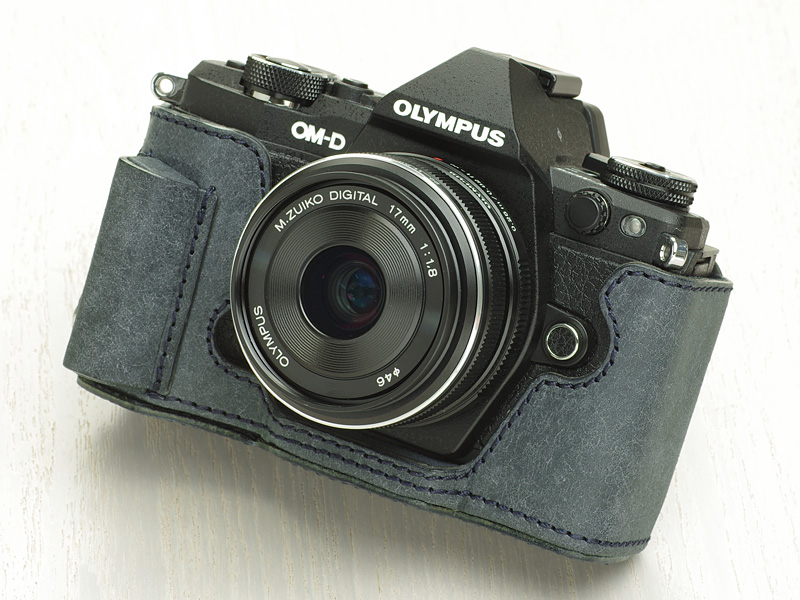 But of course, standard color, Navy will never let you down.
By the way, I posted the picture of the suit with the large aperture lens on the camera, which is unusual for Ulysses.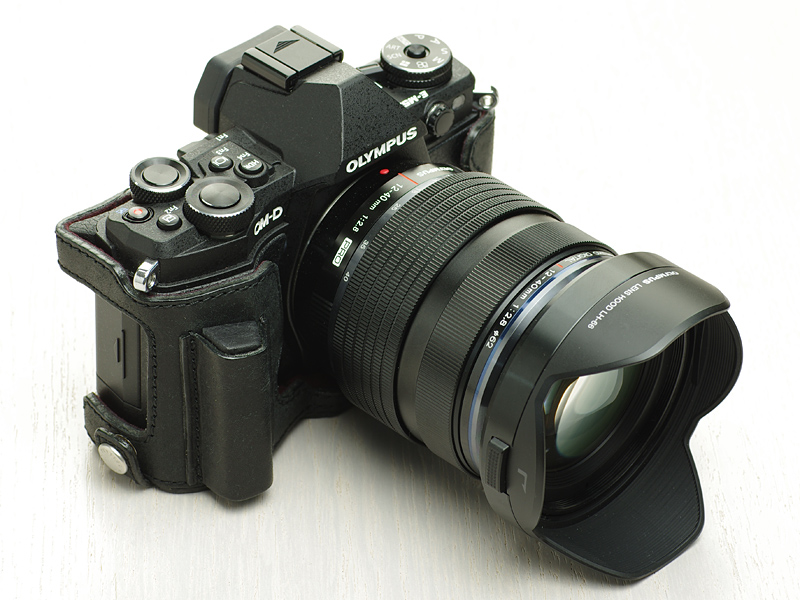 Since the height of the grip of the OM-D E-M5 series, as well as the first and second generation of the series, is not so high, the grip of the body suit enhances the hold very much, and it's especially true when you attach the large aperture lens.
I strongly argued that I need to show and explain how good the grip is to get a secure hold when you attach the large aperture lens.
It's a secret that I used this as an excuse to buy 12-40mmF2.8 PRO.
Cheers,