Hello, this is ENZZO.
We have just rolled out the Body Suit for the Fujifilm X-Pro2.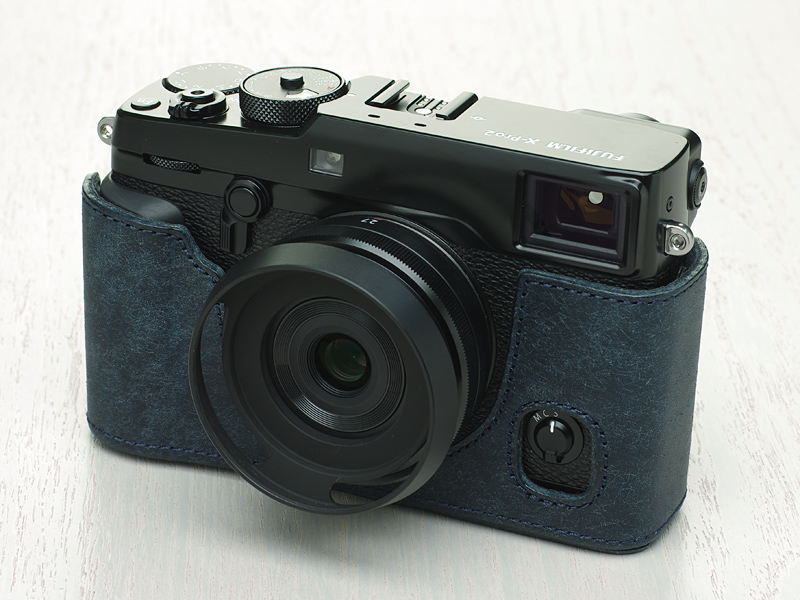 For the material, the Pueblo leather from Italian tanner BADALASSI CARLO is used as always, but this time, we have a new color line up for the body suit; Grigio. It is kind of Gray, but it is one of the leather, along with Navy, that 'aging' occurs quickly– the leather will change to a deeper color and become throatier as you use it. Grigio will change its color from Greenish-gray to eventually become between very dark Brown and dark green. It's a very special aging which I'm sure you can enjoy.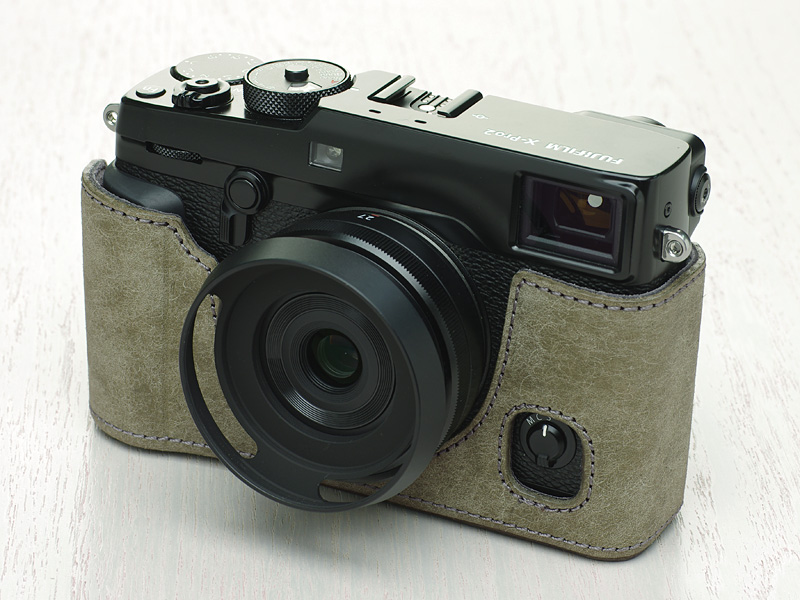 On the other hand I personally think the best match to the X-Pro2 is "black." In conformity to the X-Pro2's masculine appearance, such as its dignified size, square body shape and black body, I think the black leather goes well to make the camera look stoic and tough.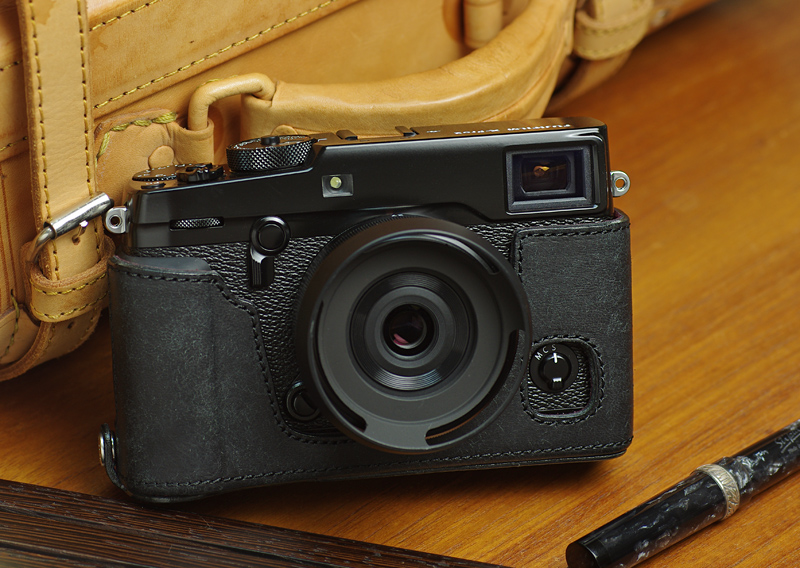 By the way, it's a very little thing though; there is a small change from the last prototype.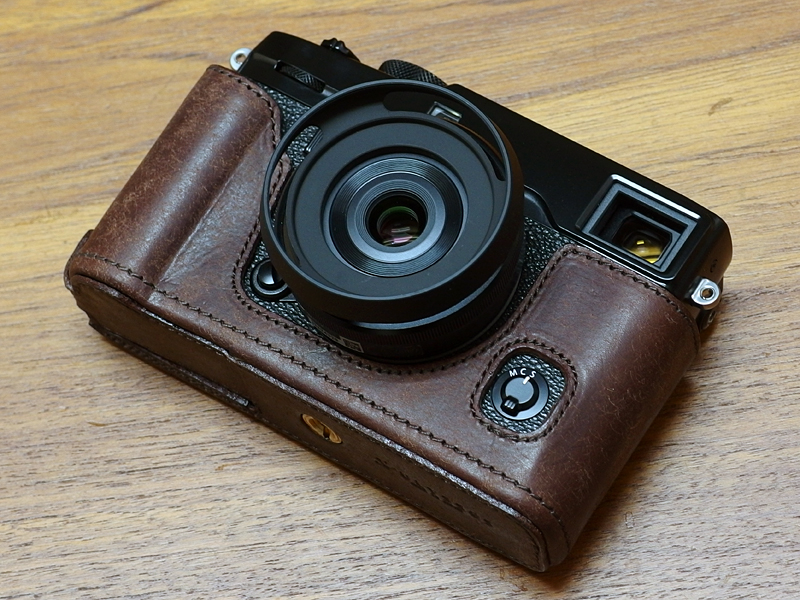 ↑FROM this TO↓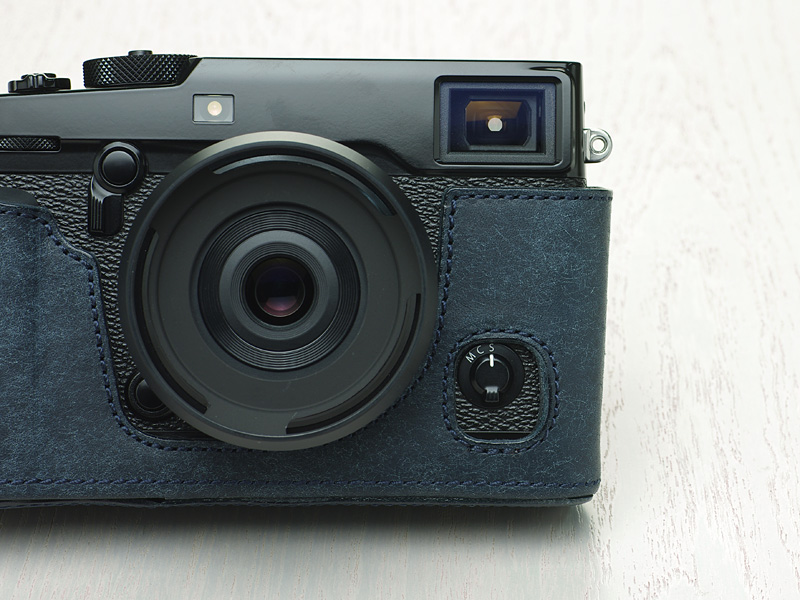 The position of the coring of the focus mode lever is moved to lower right. Since the lever moves only 60 degrees, it is easier to operate the lever when there is a small space to put your finger opposite of the S/C/M index. It's a small thing but functionality is ULYSSES'S up most concern.
Well, this camera is great as the base body to attach lenses made by other companies via a mount adapter, but of course, you can use genuine M mount adapter. So please don't worry.
Bye for now,
ENZZO