Hi there, it's Sato.
There were a few posts about a new camera case development before, and finally, we introduced that case on our English web shopping page. The name is 【CUBISMO】. It debuted as a brother-like product of popular camera case 【CUSCINO】. Its smooth touch of leather and soft cushiness are outstanding and it is certainly the leather goods for grownups.
It was a long way to convert from my hand made samples to specification for producing, but the craftsmen who work for us made so much effort to meet our many and very precise requests!
To begin with, I show you a front view of 【CUBISMO】.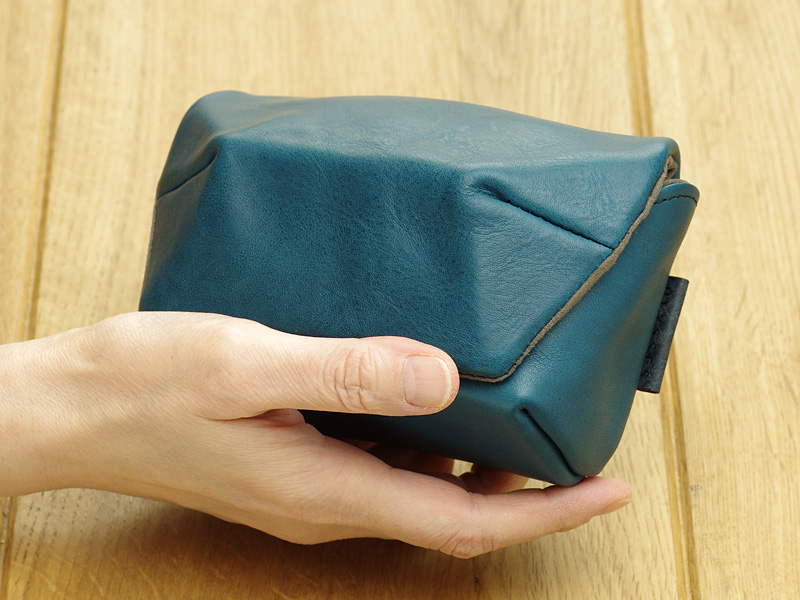 In the same way as 【CUSCINO】, this new soft case is made of very soft Italian vegetan leather, and has 4 colour variations.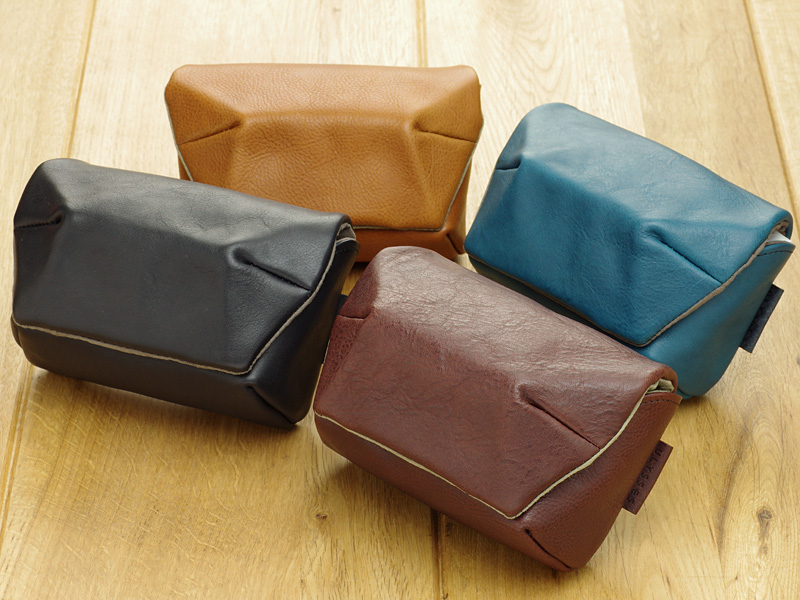 The face with the sharp diagonal lines is looking very original, isn't it?
Some may already noticed, 【CUBISMO】 means "Cubism" in Italian. This geometric patterned face is the reason why we named the case after a well-known art movement.
Of course, it was not designed only for "style".  This part can neatly cover up lens of camera. It fits well with wide FUJIFILM X100T and chunky Panasonic LX100 too!