Hello. This is ENZZO.
Fujifilm has announced that the company will roll out X-T10 which is the compact version of the X-T1, and it's coming really soon.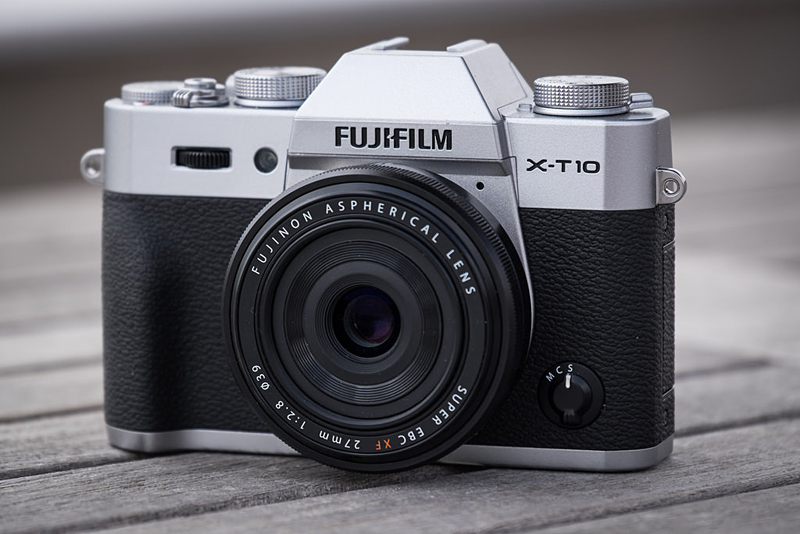 The announcement has stirred up a controversy in the internet.
"Small is good."
"I'm happy with a lighter camera."
"It looks like an older camera than X-T1."
"It looks cheap a little."
There are pros and cons. The truth is?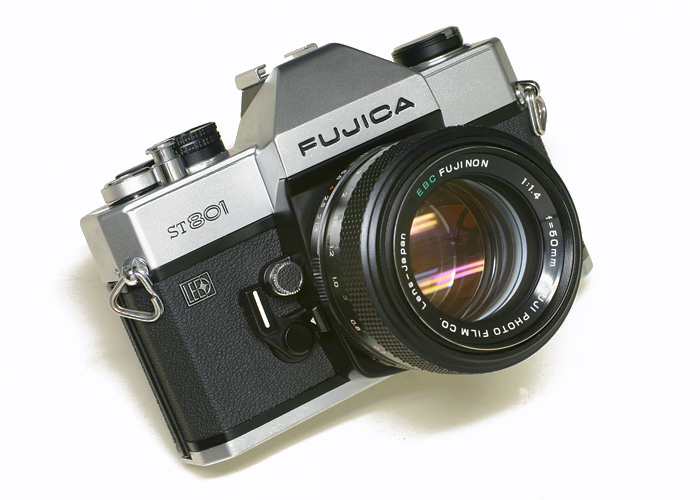 The form surely reminds me of an old masterpiece like "FUJICA ST810". Fortunately, there is one Fuji film photo salon near Ulysses's office, so I decided to take a look at it firsthand.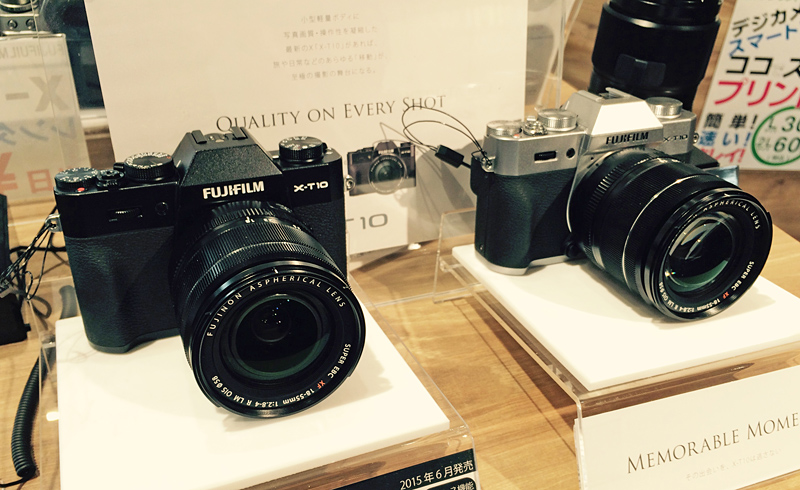 To come right to the point, it's a lot better than I thought!
The impression, I had and worried, that it looks like a toy from the picture on the net, was actually wrong. (So sorry!) When I hold the camera, the body rigidity is high, and I could feel through my fingers that it contains a lot in the body.
Attaching the same lens, I compared the X-T1 to the X-T10, which was also displayed there: I felt there was a bigger difference in size and lightness than it looks. X-T10 is a good match with pancake lens like 18mmF2 or 28mmF2.8. I believe it is quite good as a mirrorless APS-C camera to carry around with and take a high quality snapshot casually.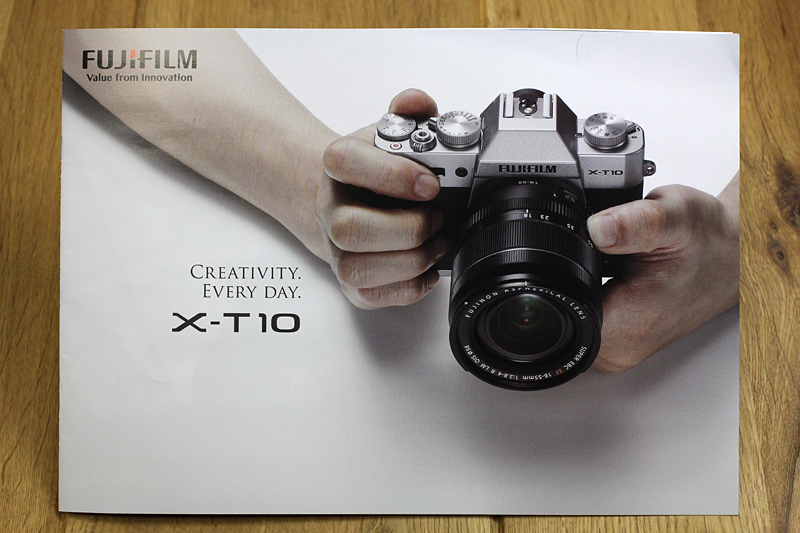 As I wanted to know a little more about its specification, I got a brochure and where I found one lens that I'm not familiar with in the line-up of the lens at the end of the brochure after flicking through the pages.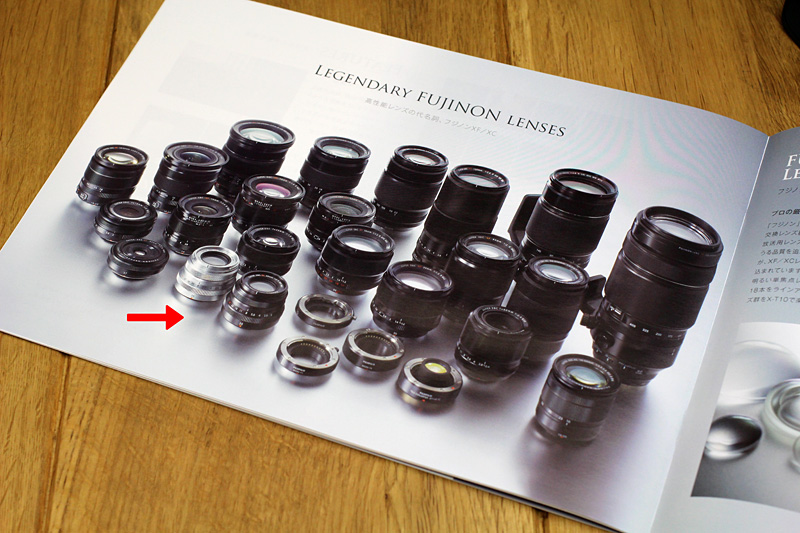 I took a close look and knew its specification seems to be 35mmF2. The tapered lens clearly stands out in the line-up but it says the lens is not currently on sale.
What's going on?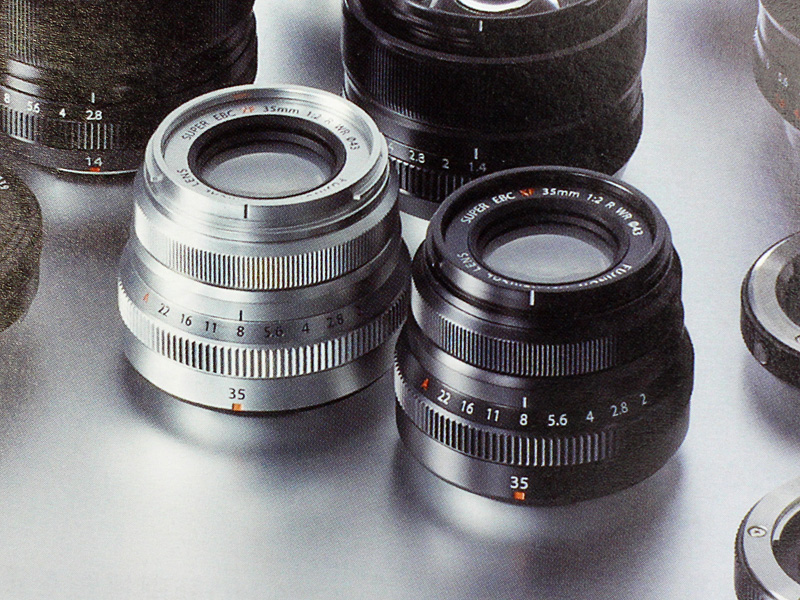 Later, I made an inquiry at Fujifilm and found out that it is the new style lens "XF35mm F2 R" which the company has also announced its development. The launching date hasn't been decided but it will be released during this year. With a functional specification, I expect the lens will be useful in combination with 18mmF2.
I'm looking forward to its release as well as X-T1.