Hello, this is ENZZO.
We have decided to make the leather case for the iPhone 6S which will be released soon.(According to some leak information, the new type 6S will be in three difference sizes and we are going to make 4.7 inch case which will be compatible for iPhone 6.)
Among so many types of iPhone cases you can find in the market, you can divide them into roughly four types at present: "back cover types" (Shell covers or Skins)", " Book type or Wallet type ", "the Bumper type" and "the Sleeve or Pouch type".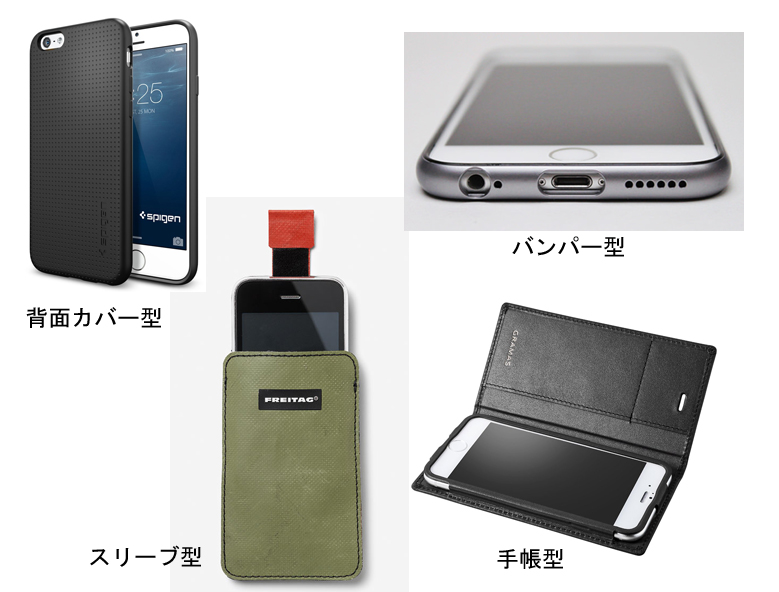 The most basic type is the Shell covers or the Skins which wrap around the back and the sides of the phone. You can buy this type very cheaply from a few dollars to a luxurious one at more than a thousand dollars. Those who want something simple, bumpers, which protect only the edge of the phone by metallic frame, are ideal.
On the other hand, those who think that iPhone is the most beautiful and useful without any cases, yet want to protect the phone only when they carry around will choose the sleeve type.
Among those iPhone cases, the Book type or the Wallet type is the one which is getting more and more popular in the market. There are various reasons for it such as "like to carry the traffic system card together." "like to protect the glass from scratching" and "like to protect the iPhone surely when dropped". But I assume the biggest reason is that iPhone became thin and light enough not to bother the users when it is placed between the cover.
Now, the cellphone case that Ulysses is going to produce is 100% Pure Genuine Leather Book type Flip Pocket Case Cover.
Recently I frequently go to Tokyo, almost every month on business and travel around using Suica- the IC, Super Urban Intelligent Card, which you can use almost all traffic systems in and around Tokyo- subways, trains and buses. Now, it's getting annoying me to take out the Suica out of my wallet every time I go through the ticket gate.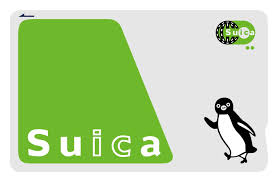 http://www.jreast.co.jp/e/pass/suica.html
It's a difficult question what to put in a best positioned pocket in my bag – the one most easily you can take things out, the one to put something you use frequently-, a cell phone or a wallet.
Now it is cell phone obviously for me since I frequently take a cellphone out when I have time. So it is a lot convenient for me that the Suica is with my cellphone better that in my wallet.
However I have never used a book type iPhone case, I bought and examined many different book type iPhone cases and found a common "difficulty" in using it. Compared to the Skins or the Bumpers, it is hard to hold it tight. You can't have a firm grasp on it with one hand since there is a flap on the other side where the cellphone is fixed. So what you do is hold it with both hands or put it on one of your hand and use the other hand when you text.
I want a firm grasp on it and text with only one hand!!—What to do with it???
As Ulysses- we have been making a various kind of camera cases; we have come to an idea "to rough the surface of the leather to have a secure grip". Honestly, I think it's quite difficult to make it but seems not impossible. So, I made a mock made with paper.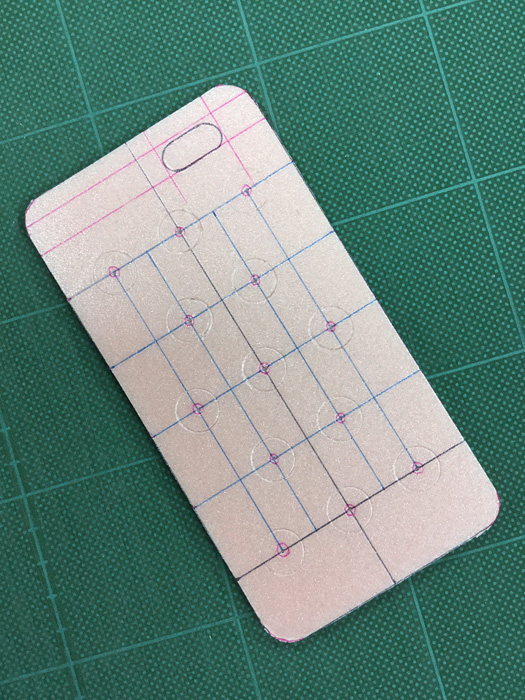 The mechanism is very simple. The backside of the main body has dimples deep enough your finger is just caught and you can hold the case firmly since there are many dimples that your fingers are caught by one of them despite the size of users hand or how they hold it. You might think the dent is too shallow, but the mock is made with paper and when made of leather, it will be deep enough and fit to your finger tip.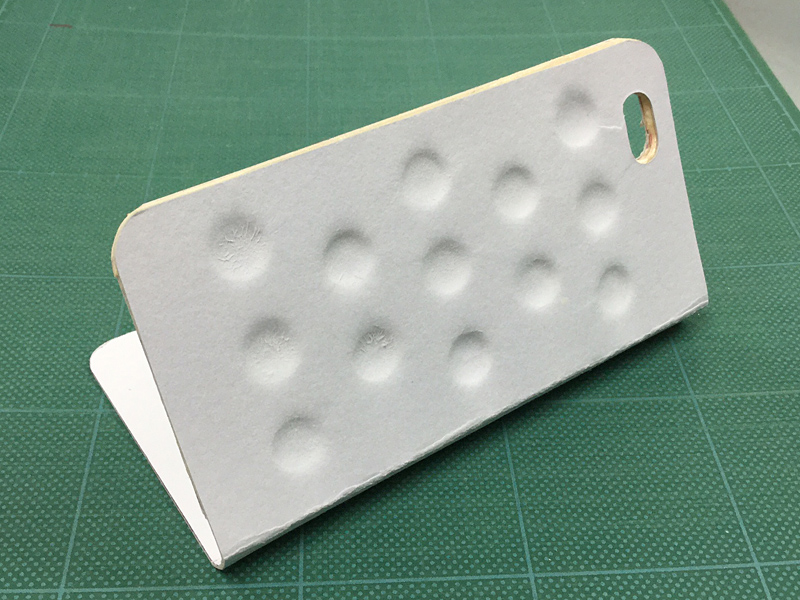 One more point. We are going to make a slit like hole which does not block the speaker to talk over the cellphone so that you can talk with the flip cover closed
Well iPhone case is quite an adventure and challenge for Ulysses in a totally unknown world, but surely exciting!!!
You'll see!!! I'll continue to let you know what's happening in this blog.
See ya.