Hello, this is ENZZO.
It has been a little while since we got the first mock up of the body suit for X-Pro2on Feb 5th.
And now we have the second mock up whose design has been largely changed, from the factory.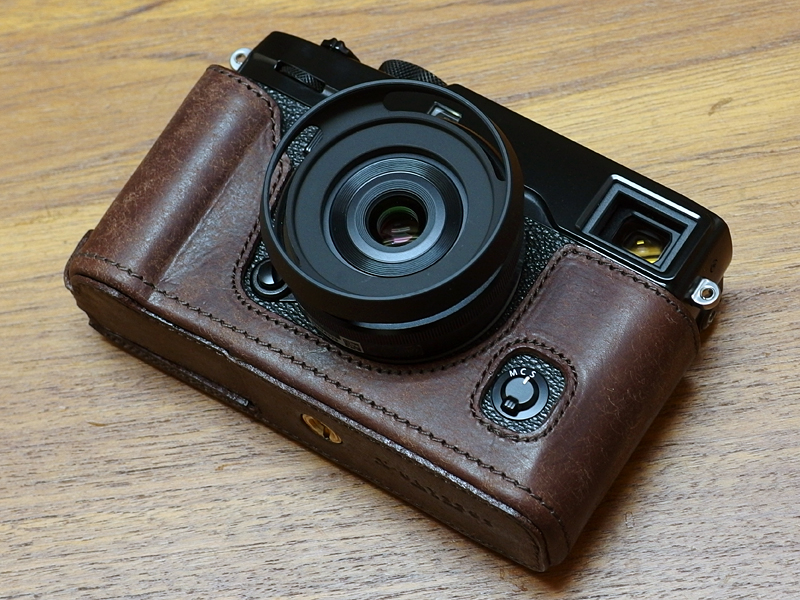 The suit fits the camera much better than the first, and by the way, the first one was like this.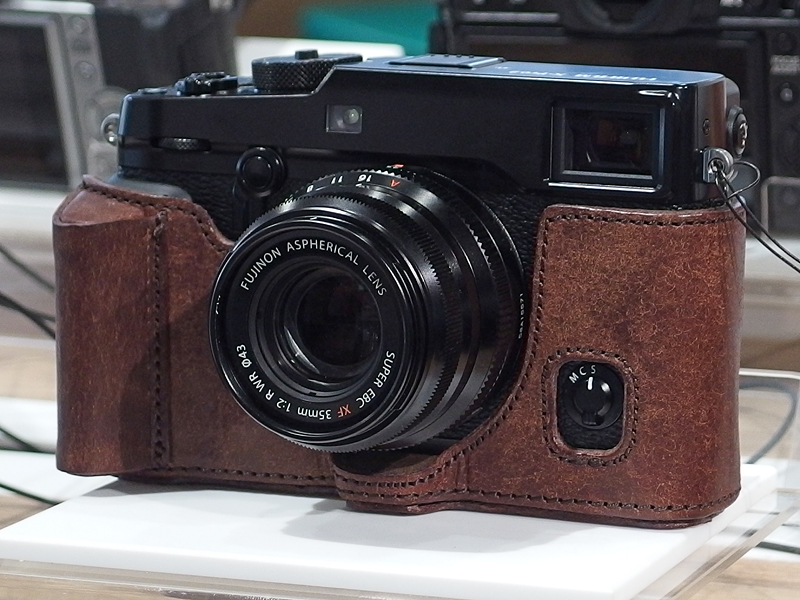 The previous mock was one size bigger and it didn't fit enough. Two of the big changes in appearance are
3. No chin under the lens tube for prevention of turning over.
4. No big grip.
As I told you before, though we made a great effort to make the chin, we have found out that the chin was not effective to prevent the camera's turn over since many of the Fuji lenses are large and the camera bows anyway and it's better there is no chin there, we decided to take it away.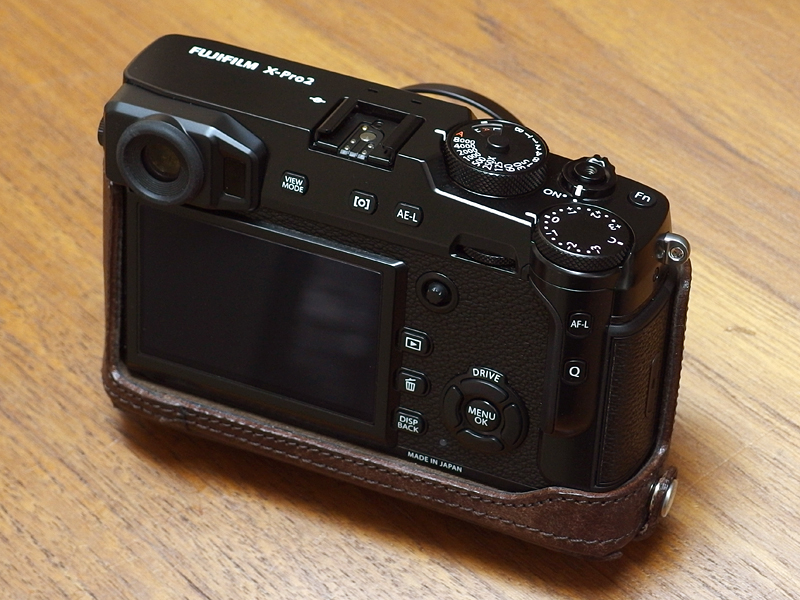 In addition, X-Pro2 has a larger thumb rest on the back of the camera than the X-Pro1 and because of which, your finger holds the camera well so there is no need for a big grip to have a better hold. So it will have a plain grip and the part of the leather for the grip will be molded and have the vertical stripes, as well as the body suit for GR2.
Well, usually Ulysses uses the vegetable tanned Italian "Pueblo" leather with damage processing and it comes in Black Chocolate and Navy, but this time, I'm thinking something different!! It has not been yet decided specifically, I will let you know as soon as it comes more concrete.
ENZZO.