It was a kind of premature start.  I started a sample making of X-Pro2 before we got the actual camera. I drew a rough design on illustrator in actual size.
The body suit has a bar grip and "chin". It equips a flip cover for buttery access.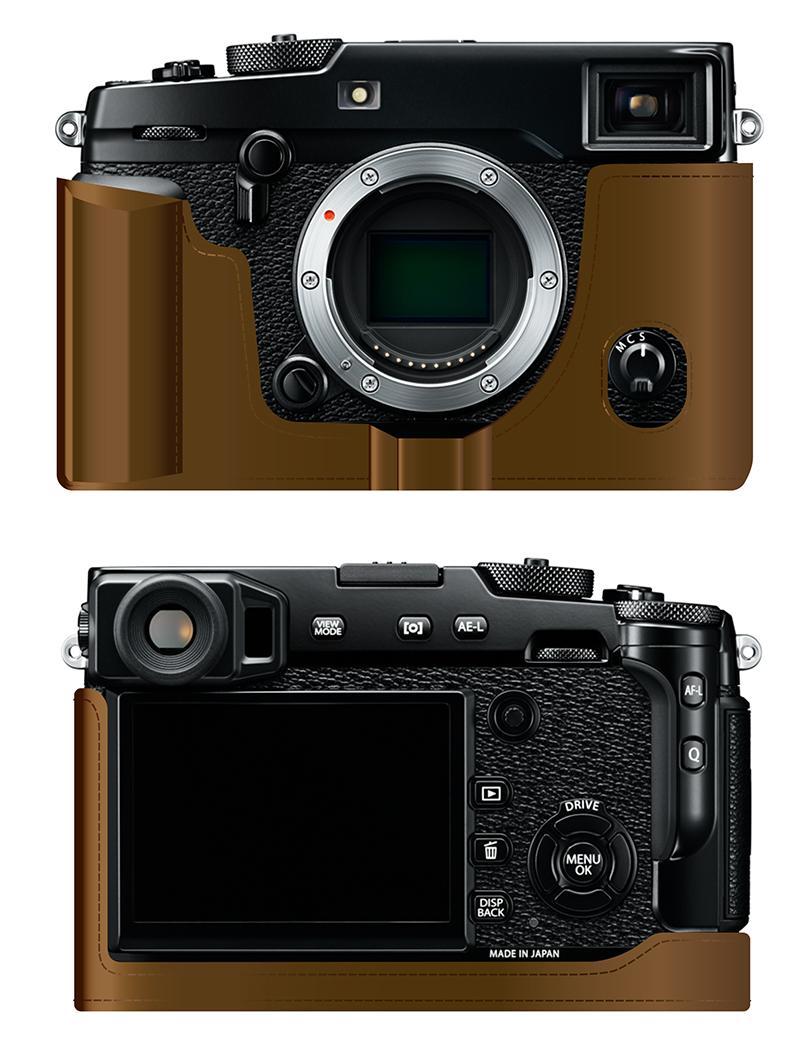 When I started to make a mock up case, the biggest problem was the shape of grip. X-Pro2 seems to have a slightly larger grip than the previous one and it's more complicated.  We knew it would be hard to make but wanted to add a little more for the better feel of gripping.  I made many mock up grips of thick paper and tried to see how they feel before we order proper wooden bars for grip core.  At this moment I can't recall why I made a massive one though.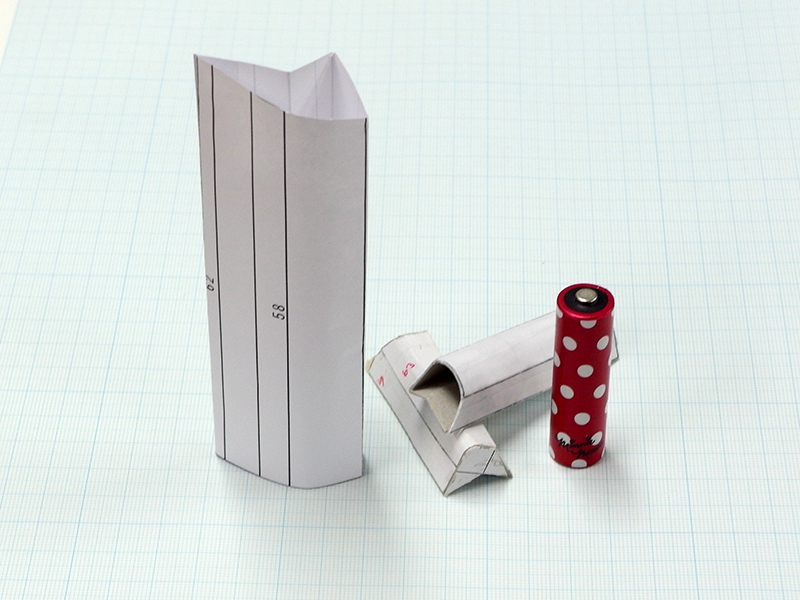 Then, the chin. A squarish bump under camera lens to prevent camera body from leaning forward.  This ideas came up sometimes in the past and now it's the time to try 😉
I sent out the design + paper mock ups and received the 1st sample of the X-Pro2 camera case several days later.  The result of fitting test was…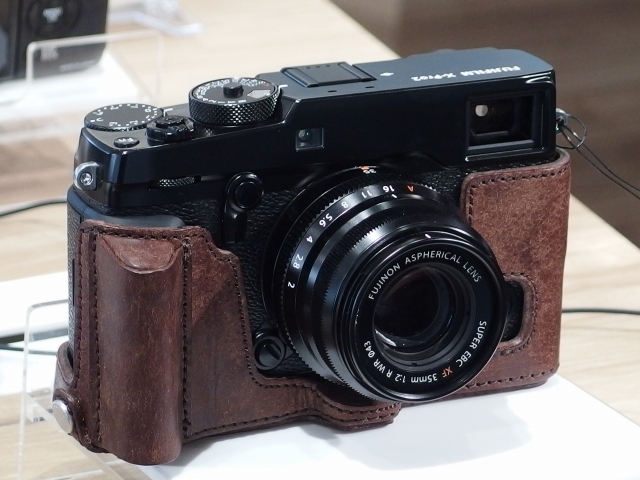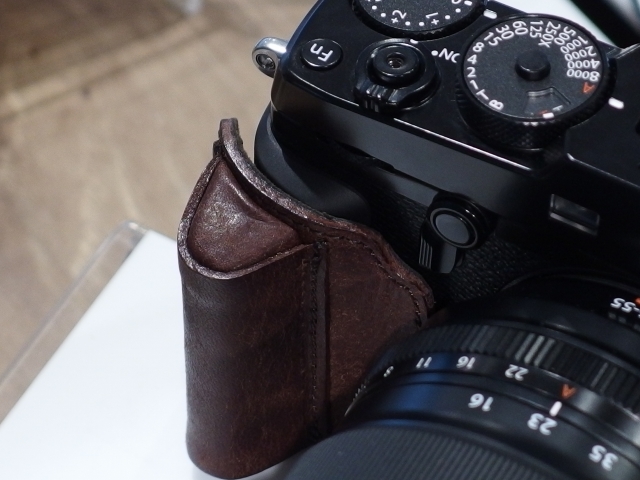 Ummmm… The grip didn't fit well.  It looked enormous and unappealing.  What is worse, the chin didn't function when we tested it with big lenses.  With the case on, X-Pro2 bowed to us sadly.  We might be a bit too hasty this time.
I'm going to give some dramatic changes and make a more useful, charming and lovable case!