Hello, this is ENZZO.
First let me tell you. "Don't worry. I'm working on the body suit and the grip for the RX1R2."(At very slow pace, though.)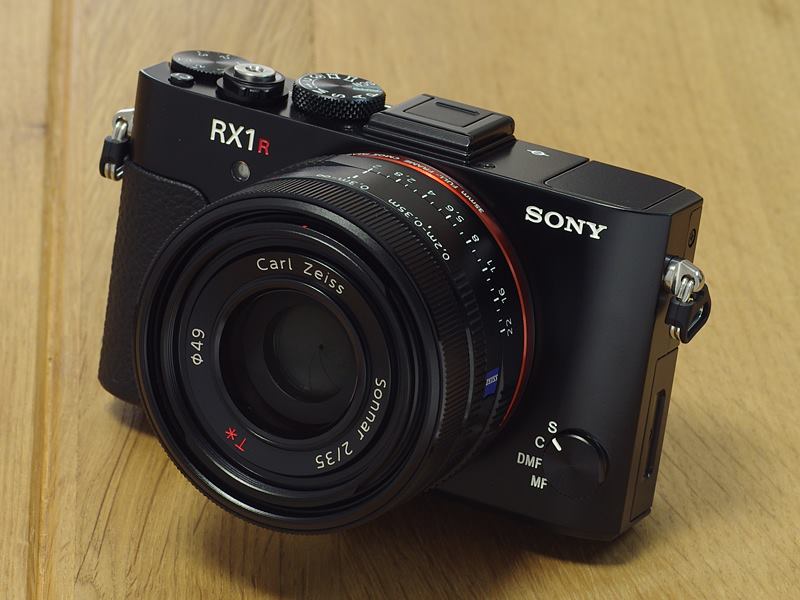 -RX1R2 is a huge battery consumption monster!
I've often hear that RX1R2 consumes a lot of battery so quickly. The first generation of RX1 depletes battery quickly too, but no comparison to that. When you take 100 pictures using focus lock, the battery drains so fast.
Even the lay public can tell that X battery is too small for the RX1R2 to use the big lens; it's battery consuming full-size camera for the first place.
However if you love the camera you can't complain, you just buy more batteries.
Seriously, I think you need at least three batteries if you take RX1R2 when you travel and take a lot of photos.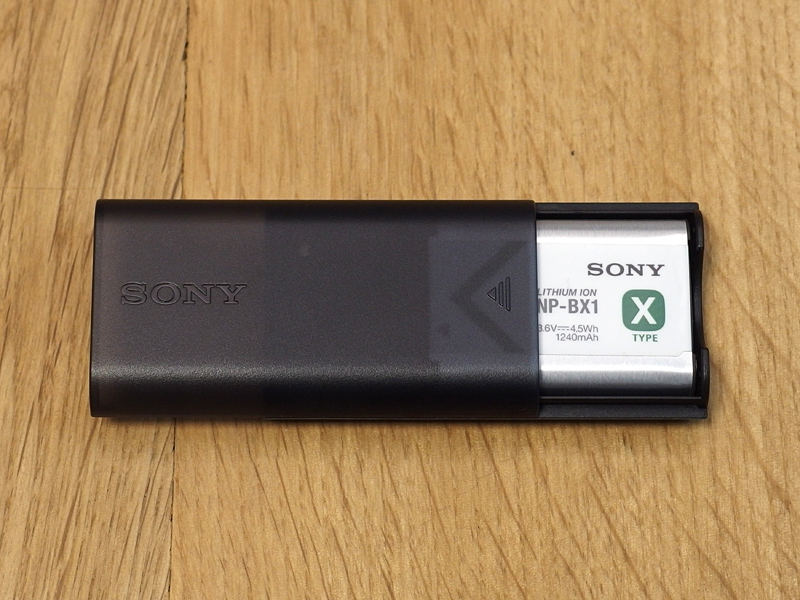 -Full use of the new battery charger!
Well one thing that changed with RX2R2 is that a battery charger came with the camera when you buy. Previously, charger wasn't attached to the camera tough it was such a expensive camera. It was recommended to charge in the camera. So I had to purchase pure charger "BC-TRX" later. While this charger is very convenient-since it is a multi-type: it can charge N/G/D/T/R/K type battery not only this X one, it is considerably big!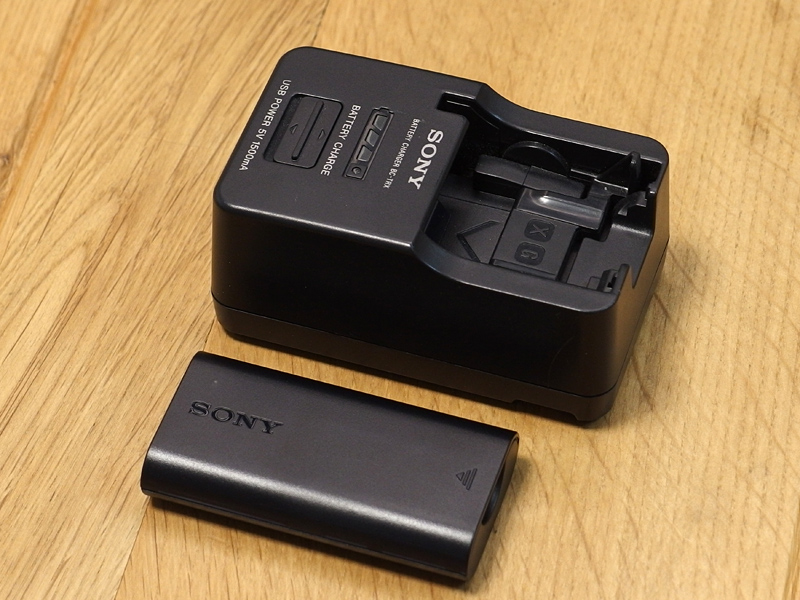 So I was soooo happy to find the 'BC-DCX' battery charger in the box with the camera! I even thought, "Hooray, SONY! Good for you!"
However, it's not so nice or simple as it seems. You can't charge by the charger alone, you have to connect the charger to Micro USB and then outlet conversion plug to charge from an outlet.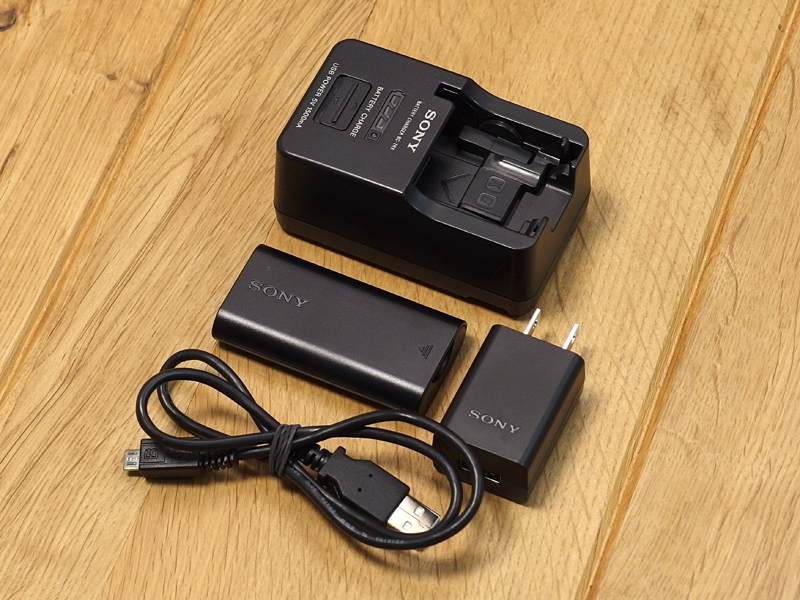 See? It's not small at all.
I think it's not too much to say that BC-TRX is rather more compact; for it's all built in with foldable plug.
-Big wall to charge three batteries—Time.
Well, let's go back the story a little. When you go photo shooting trip with RX1R2, I need to charge the three empty batteries at the end of the day for the second day. It takes one hour and fifteen minutes to charge one empty battery with the attached charger. (I measured!)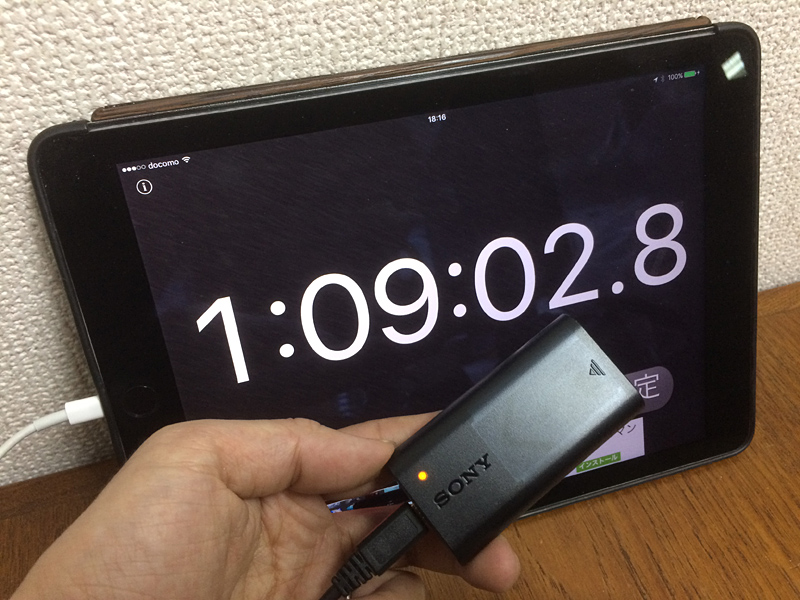 So even if I stared to charge batteries with the attached charger even right after I get hotel, I can't go to bed until I start to charge the third one. It's a little bit annoying to be awake to charge battery. So I had to think something about it…
-New battery charger 'BC-DCX' can be purchased individually!
Then I came up with the great idea to charge those three empty batteries at the same time using two battery chargers and camera itself!!! I need USB outlet with 3 USB ports and two 0.2m's Micro USB cables-0.2m cable, simply because I wanted them as small as possible.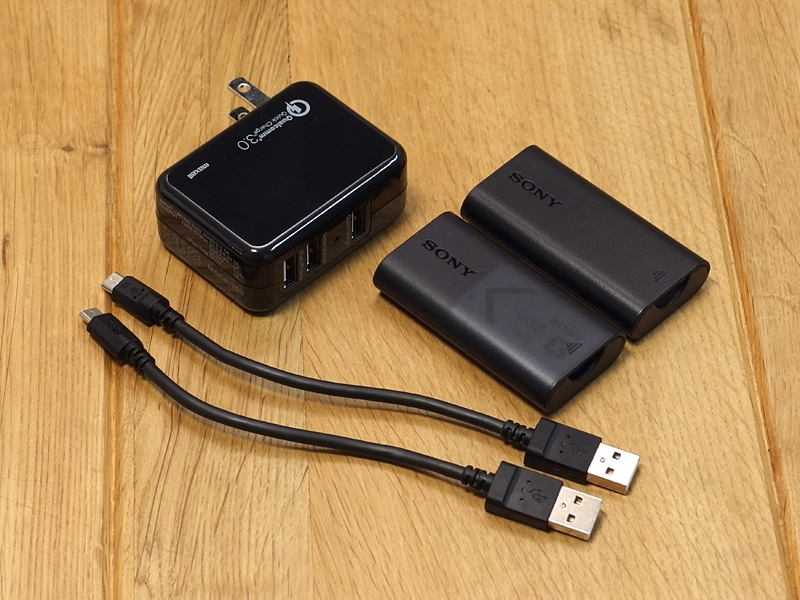 And one attached long USB cable and camera.
Ta-da!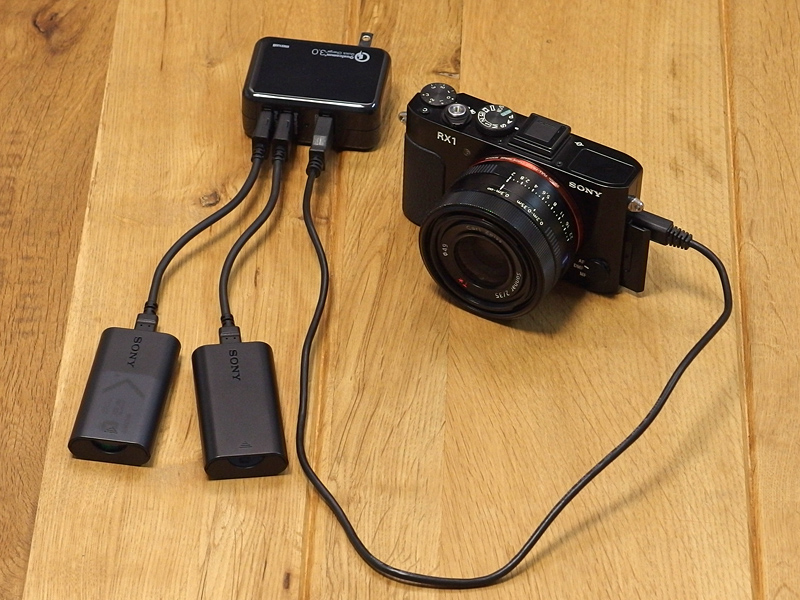 Connected everything, looks like this. This way, you can also charge other electrical device when there are not many outlets in a hotel room.
Well, come to think of it, I can't find any nice and convenient bags or pouches to store such a digital gadget….
Or, should I make it? Hummmm. Let see…
Talk you soon,
ENZZO