Hi, it's Sato.
I still have some sample making tasks in hand. I am making a soft camera case today.  I was using some left over leathers for the previous samples, but this time the sample is done with the same leather as 【CUSCINO】leather camera case.
voila!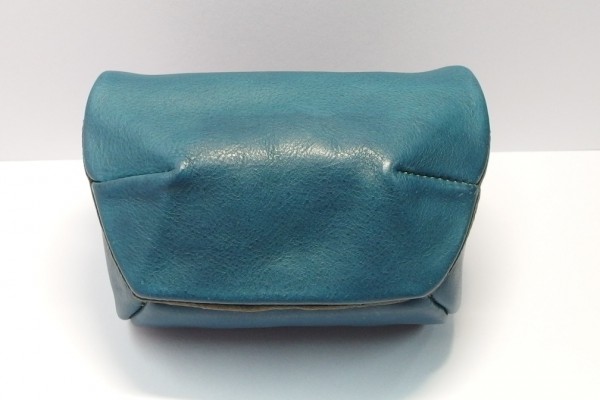 The impression has changed dramatically. I again realised the power of good quality leather. The camera case almost looks like a final piece.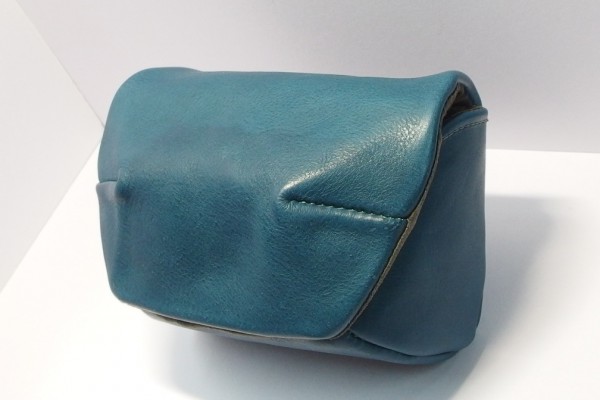 I amended the patterns and made so many samples so that I can give it a round outline. Now I believe I could reach an elegant face design with a hint of sharpness. It is round yet not childish 😉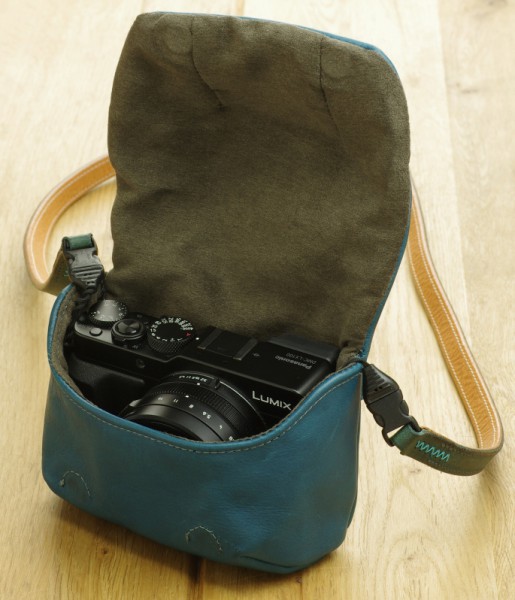 To decide the curved line of case entrance was pretty hard. I experimented until the best solution was found. I aimed at less gap for the side closure of the case when a camera with neck strap fits in.
The Open-close gimmick is the same as 【CUSCINO】, putting magnets between the leather and lining. May not be seen at a glance, there is a kind of secret trick inherited from 【CUSCINO】.  In fact the flip cover has 1 magnet on each of the right and left, the case body does 2 each, so as to adjust the magnetic power of clasp. We could achieve the perfect click by that.   The tiny magnets less than 2mm thick are used for the cases, but these are super strong! I was attaching 2 magnets together with adhesive liquid, then a pair on my desk and the magnets in my hand pulled one another suddenly! I was in a chaos with my sticky fingers for a while. The glue didn't come off in spite of many attempts…
After experiencing some minor troubles, I sent the camera case sample to craftsmen at long last. I expect their skills give it a magic to be a more charming product!