Hello, this is ENZZO.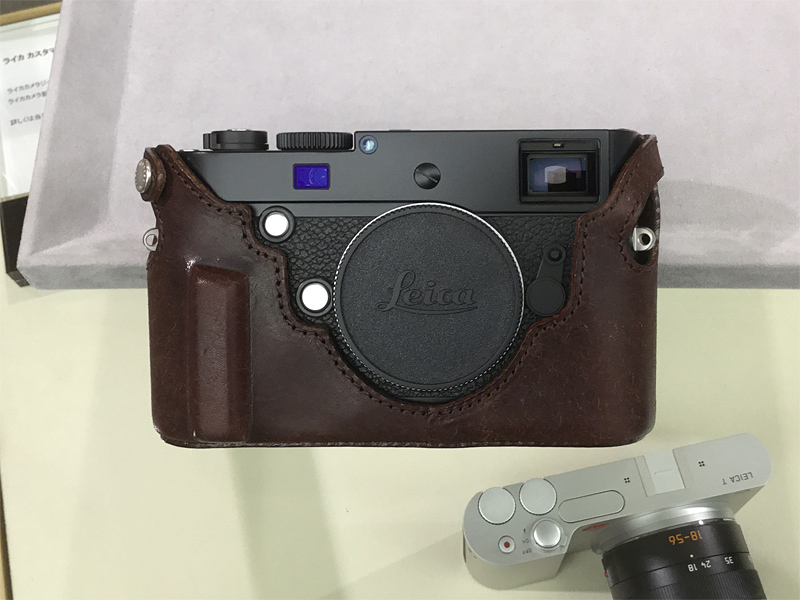 We are very delighted to let you know that making of the Body Suit for the Leica MP is progressing very steadily. The body suit has a symmetry design which is different from the one for Leica M 24
; there was a notch on the left for the lens detachable button and this time we have to make another notch on the right side for a frame select lever.
As you see, the camera looks very nice on the suit. It really suits the intrepid looking black camera.
From the different angle, like this!! Sooooooo nice, don't you think?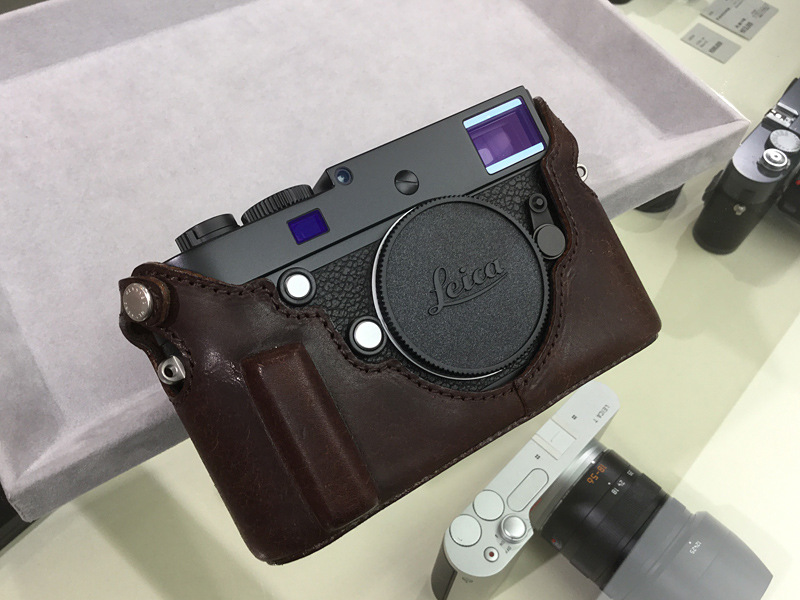 (This mock interfere a frame select lever just a little, so I modified after this.)
In this picture you can see the Leica T and Leica M-E at the back, because I took these photos at camera shop!!! I always appreciate a lot to Daikannyama Kitamura Photo Shop for letting me take photos at the shop.
P.S. I took those two photos with my iPad Air2. I really impressed how good pictures I can take with the tool; in these days, the image quality has improved greatly. Not so good in the dark places, tough. With enough lighting, pictures taken by smartphone and tablet noadays are good enough for a little coverage. Those gadgets makes my job a lot easier than before but on the other hand I have mixed feeling about the situation for being a man myself selling camera related goods…Hummmm.
See ya
ENZZO