Hi there, it's Sato.
ULYSSES mainly sells original leather products, but also deals in some camera accessories and stationaries which are beautifully designed and useful. I introduce the new coming products this time.
【ARTISAN OBSCURA:Soft release button and hot shoe cover 】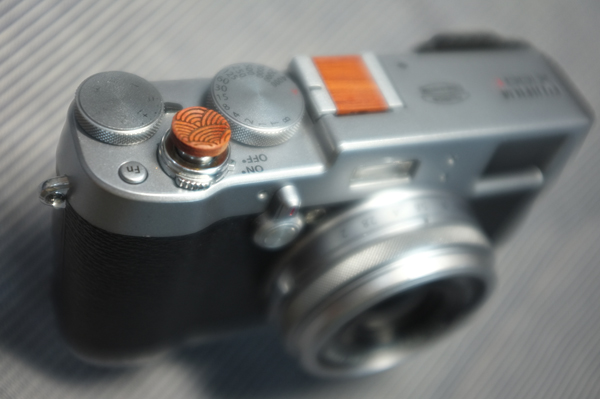 Oh well, it clearly shows my poor photo skills rather than the charming figures of new products;-(
I hope it will be a bit of help for you to imagine how they look anyway. Never mind, better photos will be taken and appear on our web shop any time soon.
Many release buttons are in camera accessories market and most of them are made of metals. ARTISAN OBSCURA's wooden soft releases are all hand-crafted and the warmth of real wood is comfortable to hold. The unaffected stylishness is its charm! Not too showy, very elegant indeed.
To attach this button is pretty simple. You just need to screw the brass insertion embedded in the wood into your camera's shutter release. These look cool on classic looking camera as LEICA and FUJI.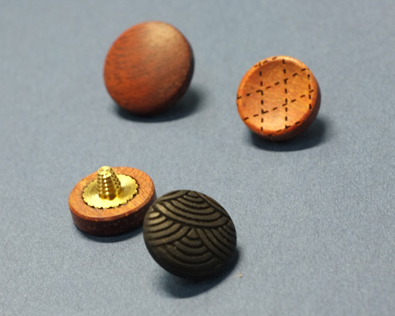 ARTISAN OBSCURA is a young company started in Denver, Colorado in 2013. They told me that ULYSSES is the first shop to sell their products in Japan! We always seek for beautiful and practical items with sharp eyes.
We got some samples in hand at the moments. The combination of shapes, woods and colours are very interesting and fun to look at. Moreover, there are a variety of hot shoe covers to match with. The products we selected from the grand choices will be on our web shop soon, so wait a bit please!