Hello, this is ENZZO.
What's great about Crowdfunding!!!
Recently Lomography has succeeded a huge success in a project to make the new Petzal lens in both USA and in Japan. They collected more than $1,045,000 in total through Crowdfunding.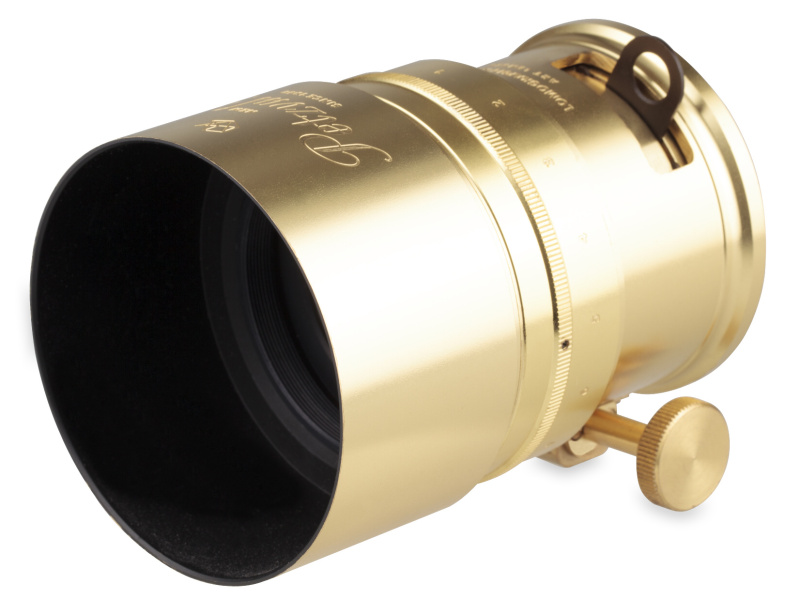 Kickstarter
The lens has quite a sharp description and pronounced taste and not necessarily easy to use but it seems that many users felt that they wanted it all the more for it; that is the best charm of it. You can say that is the product that divides people into whether they like it or not; those who want it, really want in spite of innumerable difficulties and those who don't, never ever been interested in it.
I'm afraid, however, that the reproduction of Petzal lens probably wouldn't have succeeded, if planned ten years ago. It must have been difficult to produce such product because it was too risky; you never know how much people would want it until it'll be rolled out no matter how fascinating the product was.
What's so great about Crowdfunding?
I believe that crowdfunding has wonderful mechanism to show the power in the product development to make such challenging goods.
By the way, I have my ideal dream camera. You may think it's too anachronistic and laugh at me but I want a "digital camera equipped with a hoisting lever".
【The camera which you need to take time taking pictures, take a lot of time… no hustle…】
I remember that when I started camera—I was using the first generation of Canon EOS Kiss—it was already the time when the film was automatically hoisted and it was already difficult to find a camera with the lever except for a few exceptions or the second hand. One of the few still cameras on the market was "BESSA" released by Cosina. The BESSA was super mechanical film camera released at the end of the film era. I believe not a few people hooked on rangefinder for the first time by this camera, including me. BESSA responded to the niche needs for the people who couldn't afford Leica, since it was too expensive, but wanted to use old time L-mount and M-mount lens comfortably for the modern time cameras. Many derivation models of BESSA like BESSA T, BESSA R and BESSA R3A was released afterwards.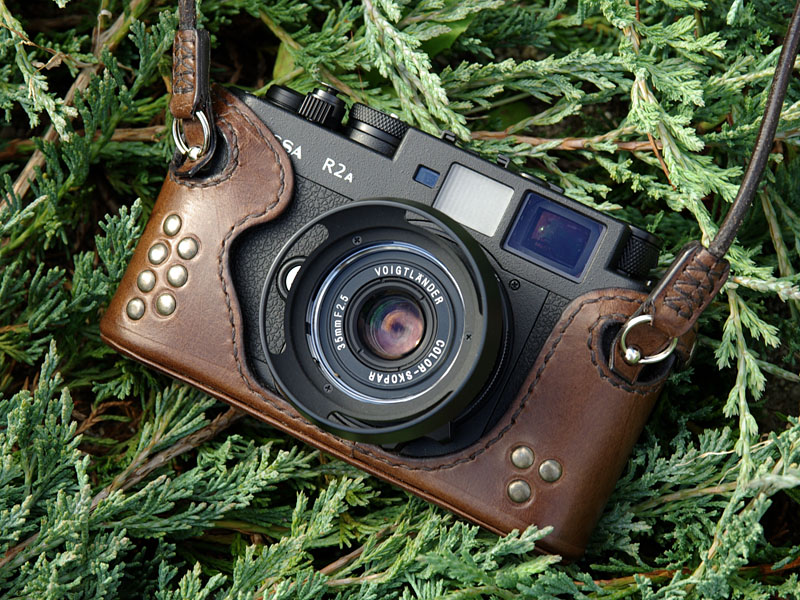 Actually, Ulysses once developed the body suit for BESSA which had a lot of experimental elements like using studs for the grip part. I confess that it was like it was the product I asked the craftsman to make the suit for myself since I loved the BESSA R2A and I personally wanted it.
And then came the digital edition rangefinder "R-D1" series into sudden prominence; Epson produced the "R-D1" series with Cosina.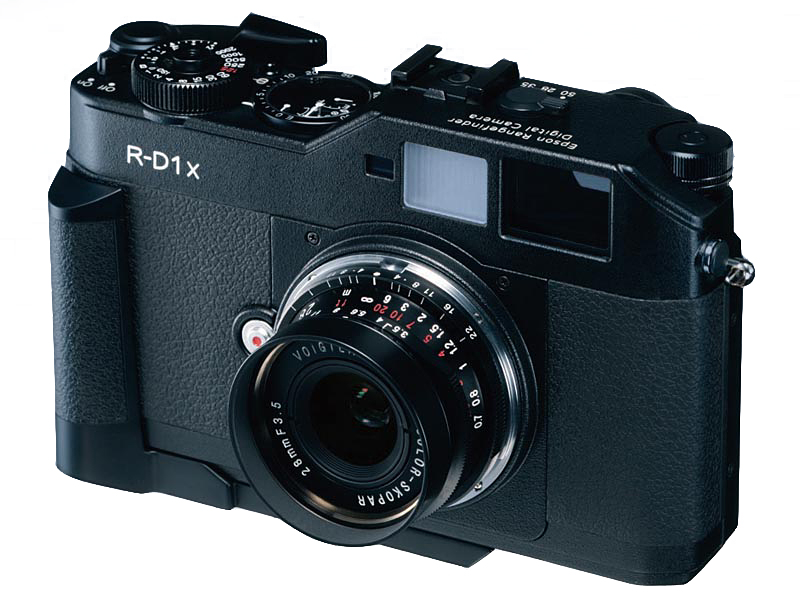 The R-D1 series' last model R-D1xG
It is absolute digital camera with APS-C size sensor and the vari-angle LCD monitor on the back, but it is not obviously a digital camera; it has inherited some specifications from BESSA R2 and it controls operate in the same way as film-based rangefinder cameras; it has a mechanical shutter to charge a shutter and focuses with equal size through the range-finding window.
The way to focus manually rolling up the lever every time I take a picture brings me pleasant tension to confront with a subject carefully with a slow tempo. You can't find the camera with the concept like this anywhere before or since so I can say this is the marvelous piece that some fans are still using it regularly.
On the other hand there are three things that I'm personally not satisfied with R-D1 since its release.
First: The performance of the sensor and the image processing engine was still under development and not good enough.
Second: The field angle of the lens and the individuality of rangefinder were not utilized 100% specification since it didn't have full-size sensor.
Third: The base design of the body was BESSA R2 not the BESSA R2A which is the latest model in those days, but one generation before.
So I can conclude that R-D1 was a camera that appeared on the market too early in various meanings!
Now in the single-lens reflex camera and the mirrorless market, as the belief of higher pixel is slowly fading away, the models specialized in low pixels with enhanced noise tolerance are sold as well as high pixel models. This is because you are almost happy with the resolution under a normal use since the performance of a sensor and the image processing engine improved sufficiently or the speed of the performance improvement is slowing down.
I can't stop thinking…if the camera with a concept like R-D1 is restored with the latest technology… if it has a full-size sensor… if… if… if… Such delusion is going around in my head.
【Now, and again…】
Now Cosina releases VR mount lens sporadically at present, but it seems that they stopped developing camera since Zeiss Ikon. I find this very regrettable as one of the fans who used its rangefinder.
I know users who had experience using roll up lever are still taking pictures. I believe that there are still people of generation who know what's good about taking pictures with that slow tempo. And there are still manufacturing technique of film camera exist now.
In the modern time photography style, you take a lot of pictures and delete them easily, I want to say why not have at least one camera which take a lot of time taking photos in a respectful manner.
What I want to say here is that I wonder I can produce the full-frame digital rangefinder camera based upon BESSA R2A by raising money through Crowdfunding…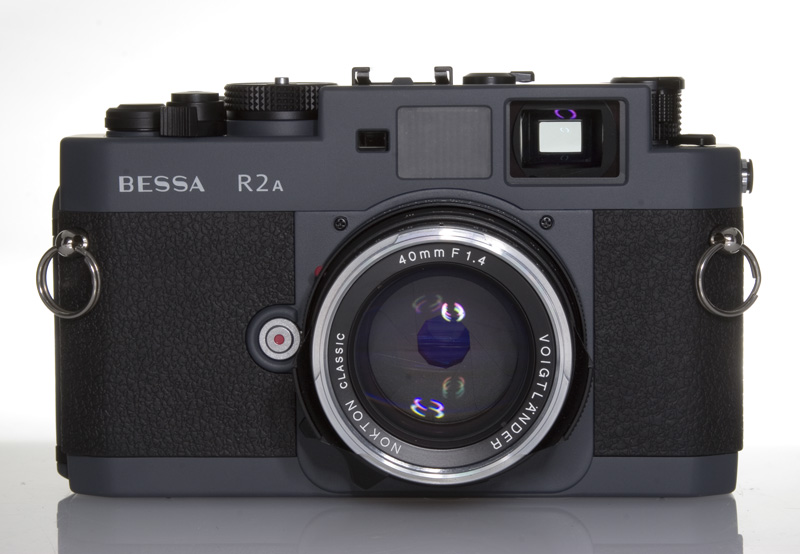 Talk you later…