RICOH finally released GRⅡ. I was so curious about its appearances as a member of body suits planning team.
When I first saw the image of GRⅡ in announcement, I was glad that it had the same looks with the previous model:-) Then after a few seconds, I noticed the new one has a flat bump at the top of the body… Alright, I sort of anticipated it.
The new model has NFC and WI-FI and was modified the shape for these functions. As you could guess, the camera case we are currently selling, 【GR Body Suit】 is not able to fit to GRⅡunfortunately.
After all, we decided to make an exclusive body suit for GRⅡ!
We are planning to add some charming details for this latest body suit. We only have a vague idea, but we feel like to give it a grip embossed with stripe lines. It should look cool and be effective for extra secure hold.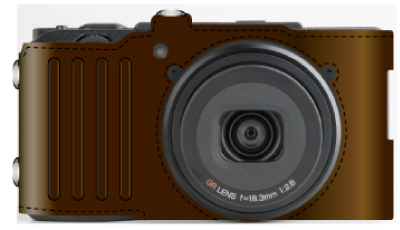 The previous body suit was designed to cover GR as much as possible so that the case offers a good protection. Even though some buttons of GR camera are also covered by the leather case, you only need to press the round-marked parts on the leather case to operate from outside. The new GRⅡ model has wider opening at the back for easier access to the operation buttons.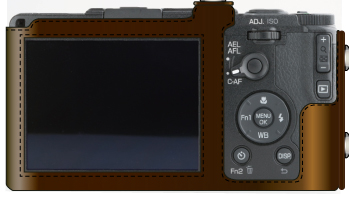 Staple of ULYSSES, the top metal popper will be used for this GRⅡ model. Please wait for the release of this new body suit!