Hi, it's Mori.
Ulysses' leather straps have 5 basic colour variations: Indigo, Olive, Brown, Chocolate, Black.
On the other hand, 【Body Suit】 in 3 colours Chocolate, Black, Navy.
【Body Suit for OM-D E-M5 MarkⅡ】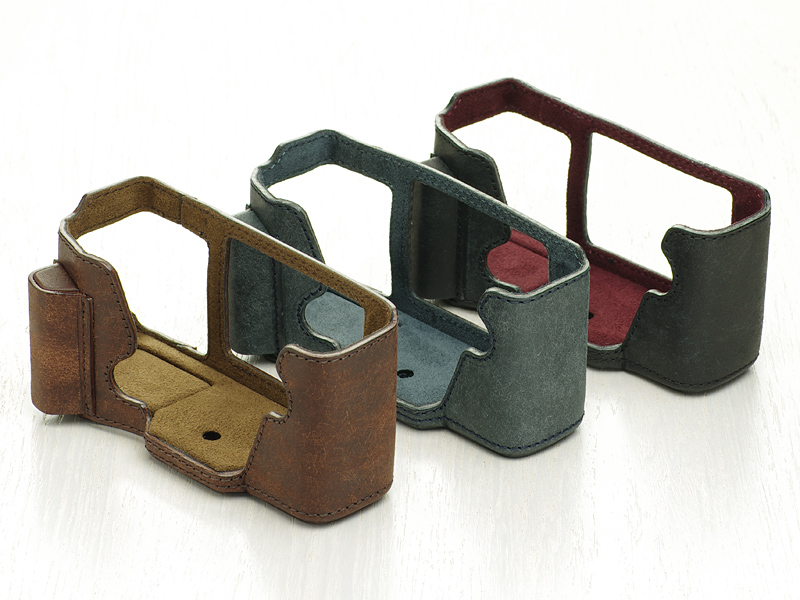 The navy Body Suits are pretty popular and many customers asked us for the matching pair for straps in the past. That's why we started to sell navy 【Classico】 for the 1st test case a year ago, and now we decided to add 【Classico Serpente】 for navy strap.
【Classico Serpente】New colour, Navy (2nd from right)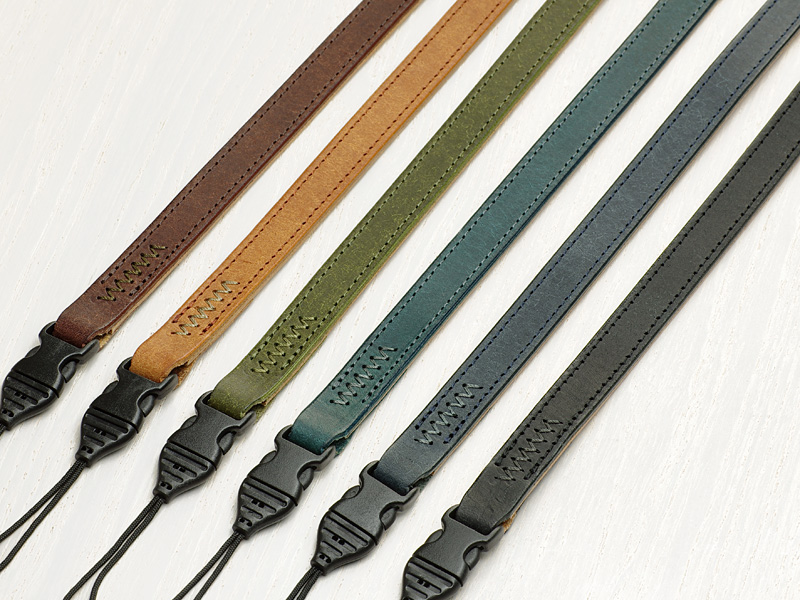 The both ends of Classico Serpente have buckle and cord. It's perfect for GR, GRⅡ and RX100! Our latest Body Suit for GRⅡ/GR has the basic 3 colours, so please enjoy matching pair or mix match with the new navy Serpente!