Hello, this is ENZZO.
It's been a while since I last talked about the grip development for the RX1RII, so some of you might think the project has fizzled out. But don't worry. It's well underway.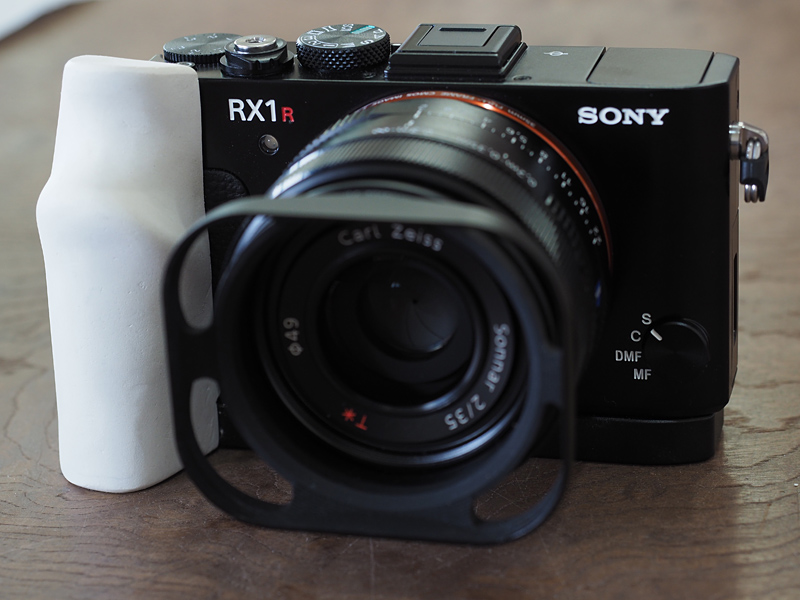 I was making the mock based upon the first generation of RX1 to meet the release of RX1R2 which was supposed to sell at the end of December. However as you all know its release was two months behind. Since I didn't have the actual model, I was stuck there. I couldn't move the plan forward; I needed to check the exact size!!
And now I can move on. Hooray!!
I just have been to Takayama city, in Toyama prefecture to visit the foundry which will produce this grip together with ULYSSES. (It took me a-6-and-a-half-hour long travel by trains.)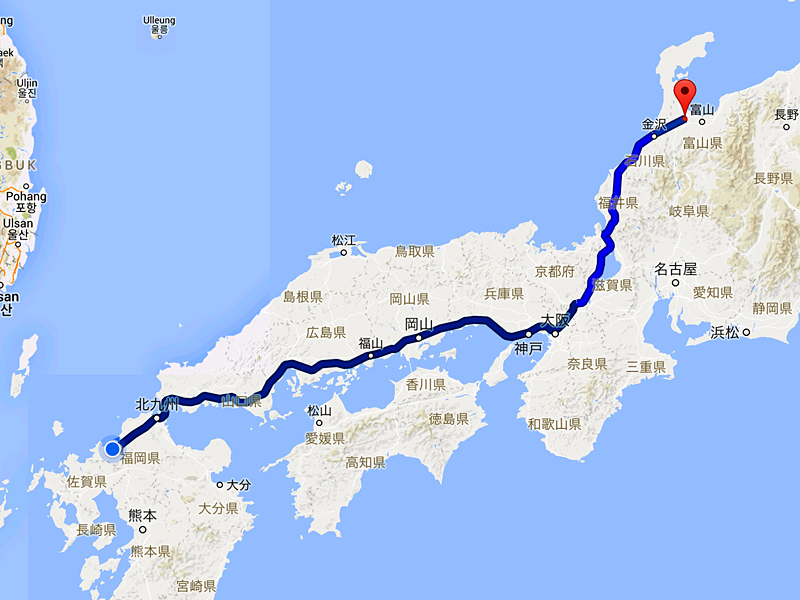 The Takayama city is a town of traditional minting. It's not known much but the city produces most of Japanese Buddhist religious object and takes pride in its eminent technology of casting.
I was thinking to produce this grip from three pieces of material; two metal parts and one wooden grip part. But now I have decided to reduce the number of parts by making its structure as simple as possible and try to find way to connect one metallic part and wooden handle with three screws to keep the strength.
I want to keep the quality of the grip while keeping the cost lower.
Usually this type of products are shaved from aluminum block, however, this time I plan to make this grip by aluminum casting. That's the reason I went to Takayama all the way.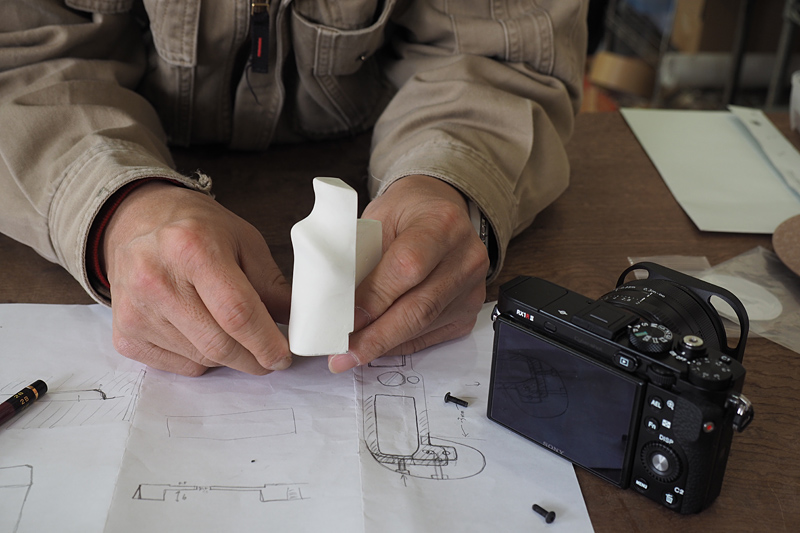 Now I have a little trouble here.
I was making the mock based on RX1. If you put the grip to the RX1R2, whose lens tube is 3 mm to the grip side, the width between the grip and the lens is too narrow for the big hand to hold the grip. What a challenging camera this is.
Well, we'll advance the next step towards to mock up by resin!
Talk to you soon.
Enzzo.
The Grip for the RX1RII Development Report #1
The Grip for the RX1RII Development Report #2